Rh 1099 improved pantograph
Updated Sep 20, 2023 13:51
Description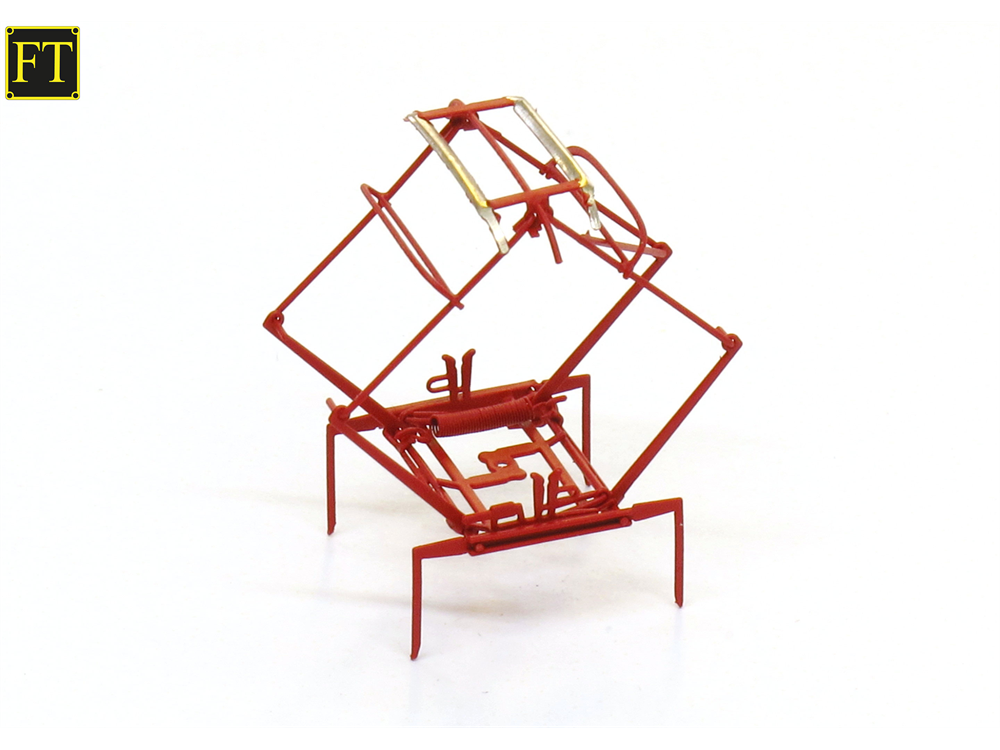 This pantograph produced by Stängl, now Ferro-Train (buy it here), reproduces the type used on the rebuilt Rh 1099 from the sixties to date. A particular feature, as opposed to the classic ÖBB pantograph, is the addition of two additional arches just below the main strips. These were necessary because of the very low overhead line in some sections of the Mariazellerbahn.
The pantograph, made from photo-sheared brass, has excellent workmanship, with superlative operation. It can also be used to pick up power from the model overhead line. In such case, I recommend removing the color from the contact strips in order to facilitate the pickup. Newer editions from Ferro-Train already come with unpainted strips.
Pantograph is designed for mounting on the Roco Rh 1099 roof in place of the factory original one, however some minor works are required to be able to install it.